Don't change your URLs!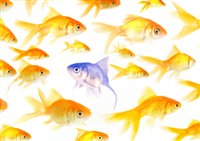 Most of the time, when you create a post on a website, CMS or blog, the URL is generated automatically based on your post's title.

You can even customize your URL by removing words like and, at, or, as well as hyphens, apostrophes, and the like.

I personally don't waste too much time on the issue and, with some rare exceptions, I always prefer natural language URLs. The important thing is making sure that the right keywords are included in it.

But lets imagine that, for some reason, months or even years later. you want to modify that URL.

First piece of advice: don't touch the URL. Admittedly, it is always possible to signal search engines that the permanent adress has changed using 301 redirects, but that's not a solution that should be favoured.

If you only slightly modify your title, then don't worry about it and leave your URL as is.

Your URL is as important as your domain name. When it comes to SEO issues, it gains in maturity and relevance as time goes by.

Moreover, if websites have linked to your URL, contacting all the webmasters to request that they change their link won't be a walk in the park, and if you don't contact them, all that SEO potential will be lost.

What's more, if you change your URL, all the "Share" and "Like" links on Facebook as well as all retweets will be lost, not to mention all the other types or links and referencing.

As you can see, changing your URL should be considered only in the very last resort, for example if a brand or trademark owner forces you to remove their property from your URL, as has been documented before.

This post was written by Vincent Abry, Internet marketing specialist and blogger.

13 May 2010 - 18:18
5247 pageviews