What's the best time to blog or send an email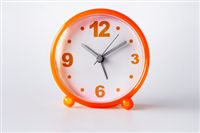 What's the best time to blog or send an email

When writing a blog post, it is perfectly norml to want to maximize its impact.

Therefore, asking oneself "What's the best day of the week and hour of the day to publish a post in order to maximize the number of people who will read it?"

Let me first clear something: there is no absolute best moment in a week to publish, no matter what. The fact is, it depends on several factors (*), among which figure one's target audience (a teenager doesn't live on the same schedule as a businessman), the time zone (France, Québec?) and the type of story one publishes (is it breaking news or a timeless topic?).

But let's take a look beyond these criteria at the results of a few studies that looked into this question.

The optimal time frame seems to be between 10 a.m. and 2 p.m. from Tuesday to Friday, as well as very early in the morning and very late at night.

I don't recommend programming your posts to be published in the middle of the night since that will greatly limit your audience. However, very early in the morning or past 8 p.m. can turn out to be a rather good timing since people have more attntion to devote to Internet at these moments. Avoid mealtime and Saturday nights.

You can also easily determine what the best moment is for your business by looking at the most active users and keywords in relation to what time it is, on Twitter. A few software allow to do just that. For example: identify a few power users in your domain of activity and gather information on the hours at which they are the most active (which would be the best time for you to contact them) using TweetoClock. When people are active on Twitter, it usually means they are in front of their computer. Do an avrage of the intervals and that will be a good starting point.
Be careful, however, not to confuse your target audience and the power users in your domain on Twitter. Both are complementary, but obviously, what you are looking for is that one of these power users retweets you.

So, is there a better day/time of day to send an email?

If you use a mailing script to disseminate your posts, you must also factor in the best time to send that email. This is a relevant issue in email marketing and is closely linked to post publishing.

For email marketing, the best day is Monday, followed by Friday. For brand exposition, the best time is between Wednesday and Friday. It must be noted that several studies contradict each other on this topic and that no one holds the Truth since, as stated before, a lot of factors must be taken into account (*).

When it comes to sales (conversion rate), it seems the weekend is the best time (more sales).

Be careful not to get confused between a email that's read and a clic/conversion: they are two very different things.

I hope this post helped point you in the right direction, but I do urge you to clearly identify the criteria that define your core business and your target audience. Once you have a solid knowledge of these criteria, finding the optimal moment to publish or mail out will be a lot easier.

Written by Vincent Abry, web editor and Internet marketing specialist.

18 Dec 2009 - 11:21
8553 pageviews